AFFORDABLE

PRICES

FRIENDLY

& TIDY

WORK

GUARANTEED

LATEST

TECHNOLOGY

IS YOUR TIRED OLD WOODEN FLOOR IN HORSHAM IN SERIOUS NEED OF A REVAMP?
Is it stuck under layers of grime and old paint, and dented with the abuse of the years? Bring it to life again by contacting the premier wood floor professionals in Horsham RH12.
​The Horsham floor sanding team are experts at bringing old wooden flooring in Horsham back to sparkling life. We've been providing homes and businesses across Horsham with a fast, friendly and cost-effective floor sanding and finishing service for 20 years. We're adepts at uncovering the hidden beauty of old wooden flooring using our dust-free, state-of-the-art equipment and unrivalled knowledge of wooden flooring in the area.
Once we've repaired and sanded your floor we'll transform it before your eyes using a range of eco-friendly stains, finishes and seals to make it shine once again. This will all be done quickly and with minimal inconvenience to your household or business.
ASSOCIATIONS
During the course of our two-decade journey we've been collecting memberships of industry-representative bodies, guarantors of quality, including:
· The National Wood Flooring Association
· The Guild of Master Craftsmen
· The Federation of Small Businesses
· A Junckers Approved Maintenance Contractor
​
For extra reassurance, we also have £5million of insurance cover. Have a look at some customer Testimonials to see what other customers in Horsham are saying about us.
COMPLETE PACKAGE
​We provide the full range of treatment for all your flooring, whatever its state or size. From the rotting floorboards of old music halls to delicate patches of parquet in a genteel suburban hallway, we approach the work with equal expertise and gusto. From sand-and-polish jobs to complete renovations, it's all the same to us. The process starts with a free on-site assessment at no obligation, and ends when we've completed the work and hand over your free cleaning kit.
Get in touch with us today to discover more about how you can transform your wooden flooring by calling in the premier floor sanding and finishing experts in Horsham. You'll be astounded at how your bedraggled, dirty old wooden flooring can be transformed into something truly beautiful!
LATEST NEWS, RECOMMENDED ARTICLES & TIPS
Achieving a grey stained floor with simple household products
Grey floors have been on-trend for some time now, and no wonder. Chic and sophisticated, they're the perfect neutral for any home and blend well with all types of wood furniture. You may have wondered how to get a comparable effect for your hardwood floors - well, it's easier than you think. With just a few household items, you can create a beautiful stain for oak that will give you a subtle, aged grey effect in no time flat and limit your exposure to some of the volatile organic compounds present in certain floor finishes.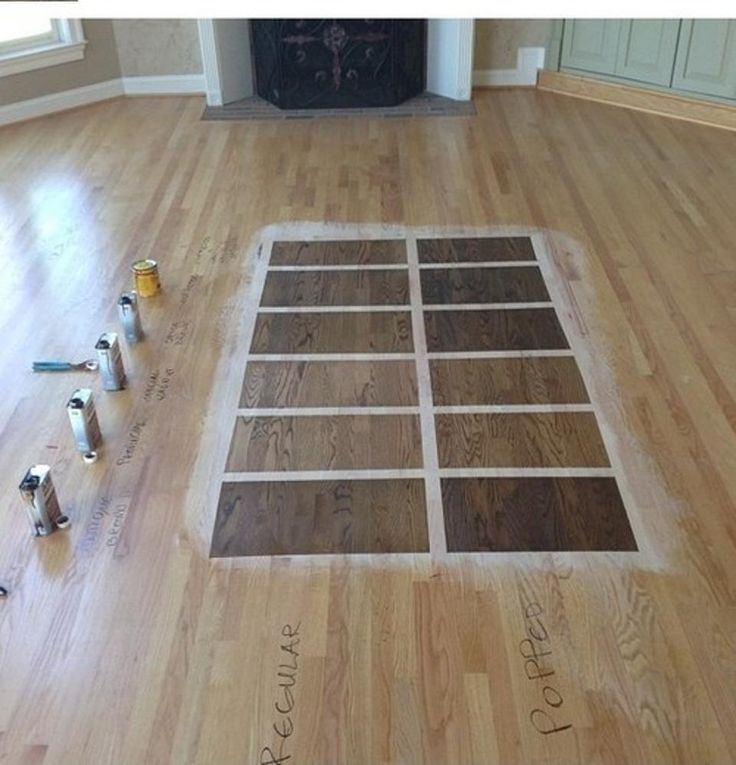 Creating your iron acetate stain

An iron acetate stain is the ideal way to create that smoky aged look for your oak flooring. This all-natural solution has just two ingredients - steel wool and white vinegar. You can also use nuts and bolts in place of the steel wool if that's what you have to hand.

The next step is simply to soak the steel wool (or nuts and bolts) in the vinegar for three days - a bucket is ideal for this - before carefully straining out the metal and keeping your newly created iron acetate stain in a bucket, ready to use. Make sure you strain the dye several times for the best effect.

Applying your stain

Because this effect works best on newly sanded oak floorboards, you'll need to hire some dust free sanding equipment or engage a professional floor sanding company to strip any finish from the wood and take it back to its raw state.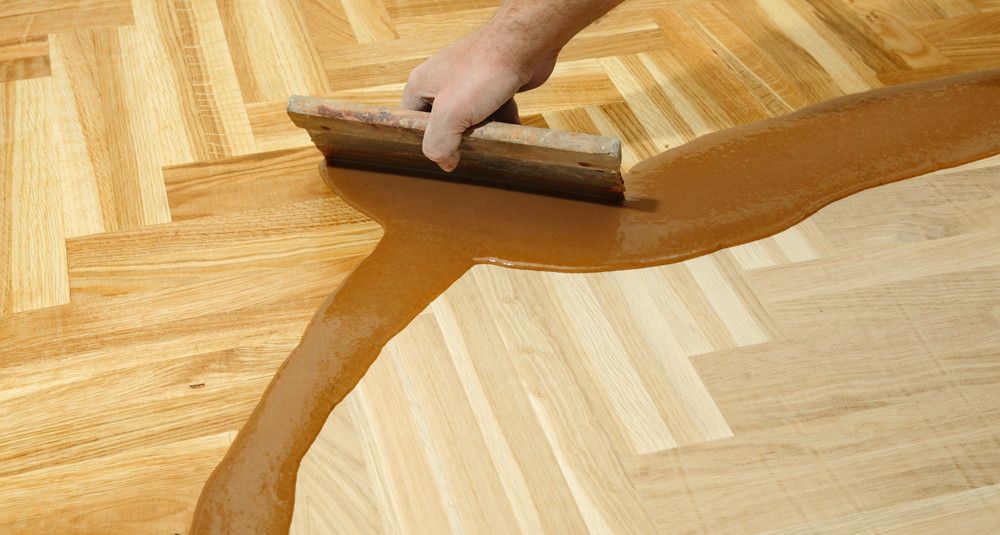 Now apply the stain with a rag or a squeegee, working quickly to cover the floor evenly. Because this is a reactive stain, it works particularly well with the tannin in the oak to create that rich grey look.

If you're not certain about the depth of the colour, always test in an inconspicuous place or on a scrap piece of flooring. Finally you'll need to seal the floor and finish with several coats of oil based polyurethane.

Going grey

This is a simple way to buy into the grey floor trend and because your stain is homemade you can control the colour more accurately. Grey floors aren't going anywhere, so have fun creating your own ashy floorboards. Remember, if it doesn't work out, just sand and finish your floorboards a different way!
For Exquisite Wooden Floors Call 01403 290 159 Now
BEFORE & AFTER